Books
As a photographer, I have always thought of myself as a print maker. Over the years I have accumulated in the loft many boxes of white matted darkroom and digital prints. But what does one do with them? Maybe the occasional exhibition or a gathering of friends or fellow photographers would justify a viewing but overall they just gather dust. Club competitions never held any interest for me as the arbitrary decision from some unknown judge seems destined to stifle any creativity and encourage just a desire to win competitions rather than make images that mean something to me. And I always liked blurry pictures so that ruled me out. As a print maker, the web is OK for sharing images but falls far short of a proper print. And I have scant interest in single images or 'my greatest hits' type of photography – I need them to be part of a project.

Five years ago, I read an article by Brooks Jensen in Lenswork, that wonderful publication about photographic ideas, that introduced me to Chapbooks. These small handmade books of images and a bit of text are perfect for bringing together a project into a single artifact of just 4 or 8 pages. I made lots of them.

Inevitably the bookmaking bug took over and I started to make more substantial handmade books with a much larger number of images but always from a single project. I found much pleasure in the construction of a book of images – the sequencing, the typography, the layout, the choice of paper, inkjet printing, folding and binding. I aspire to produce a finely crafted art piece – I'm not there yet but the journey has re-ignited my interest in photography and craft.

I'm sure that when I die my children will consign those boxes of prints in the loft to the bin but I just think they may hang on to a few of my books on the shelf.
I have visited and stayed many times on Mount Athos which is a UNESCO World Heritage site in Northern Greece. It is governed as an autonomous political organisation and is home to twenty monasteries. Women are prohibited and the occasional conversation with a monk can lead to a conclusion that their views on various matters can be construed as somewhat extreme. I just thought that Nick Cave's inciteful song juxtaposed to images of these sweet old monks was interesting.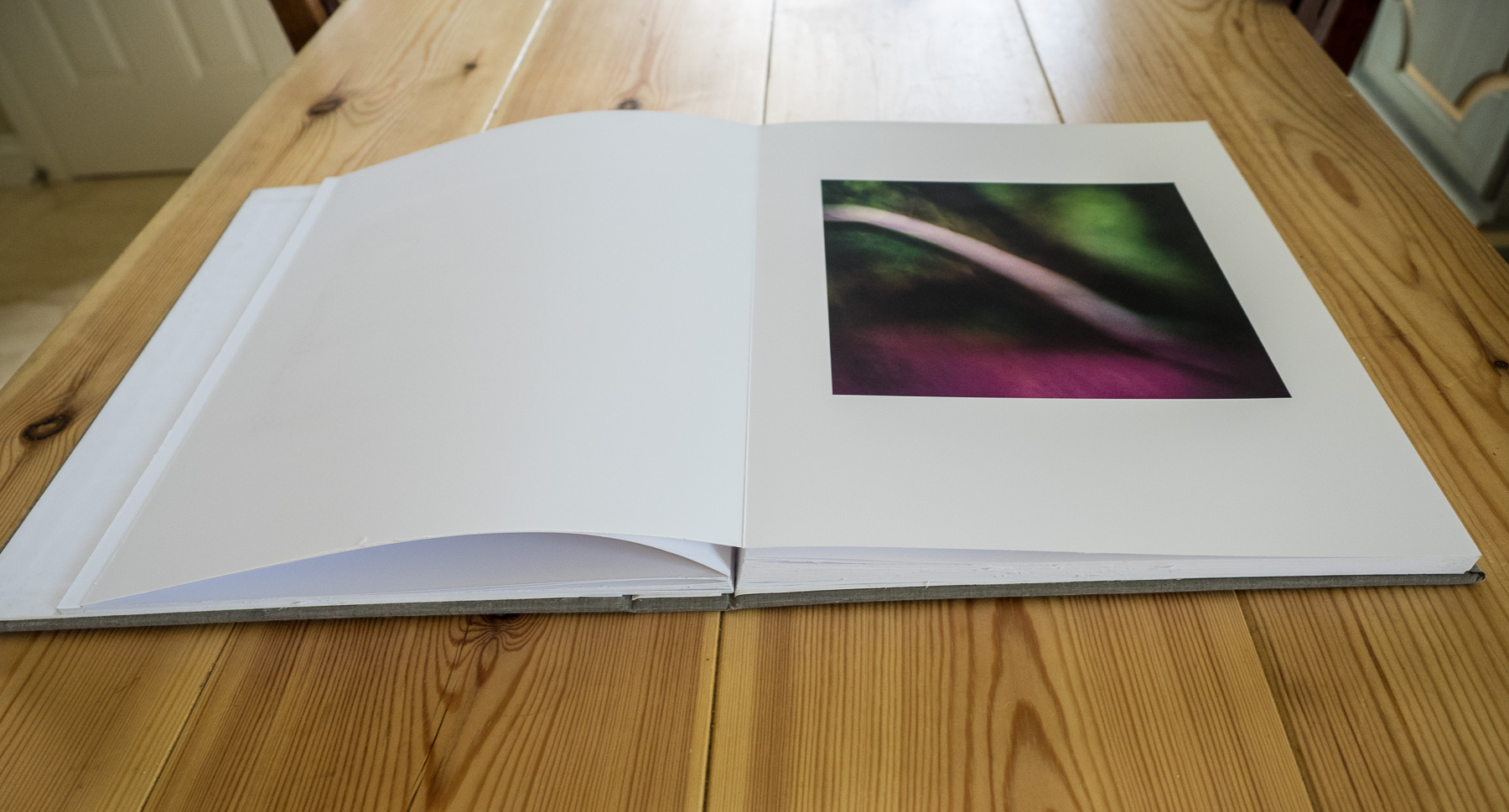 Big Wood is close to my home. I've walked through it many times over many years. Usually with a dog but sometimes alone. Its a scruffy wood, quiet and thoughtful. The dog usually ensures that you don't see a lot of wildlife, but you know it's there watching you. I often wonder what those animals and creatures see.I'm sure that with different eyes to image and different brains to interpret it won't be the same as me.
Another wood that I have walked in hundreds of times in all kinds of weather and usually with only my dog for company. There is magic in this wood with beautiful light filtering through a canopy of oaks and ash illuminating a simple place with no grand avenues of important trees or maintained paths to disturb its quiet chaos.
Another book from a Mount Athos visit.
Images of fish at a Shanghai fish market. Constructed with various Japanese washi papers and stab bound.
1933 Slaughterhouse
The Prineas House
Court Woods
Shanghai Nights